Watch hundreds of videos on the design process and interviews with designers.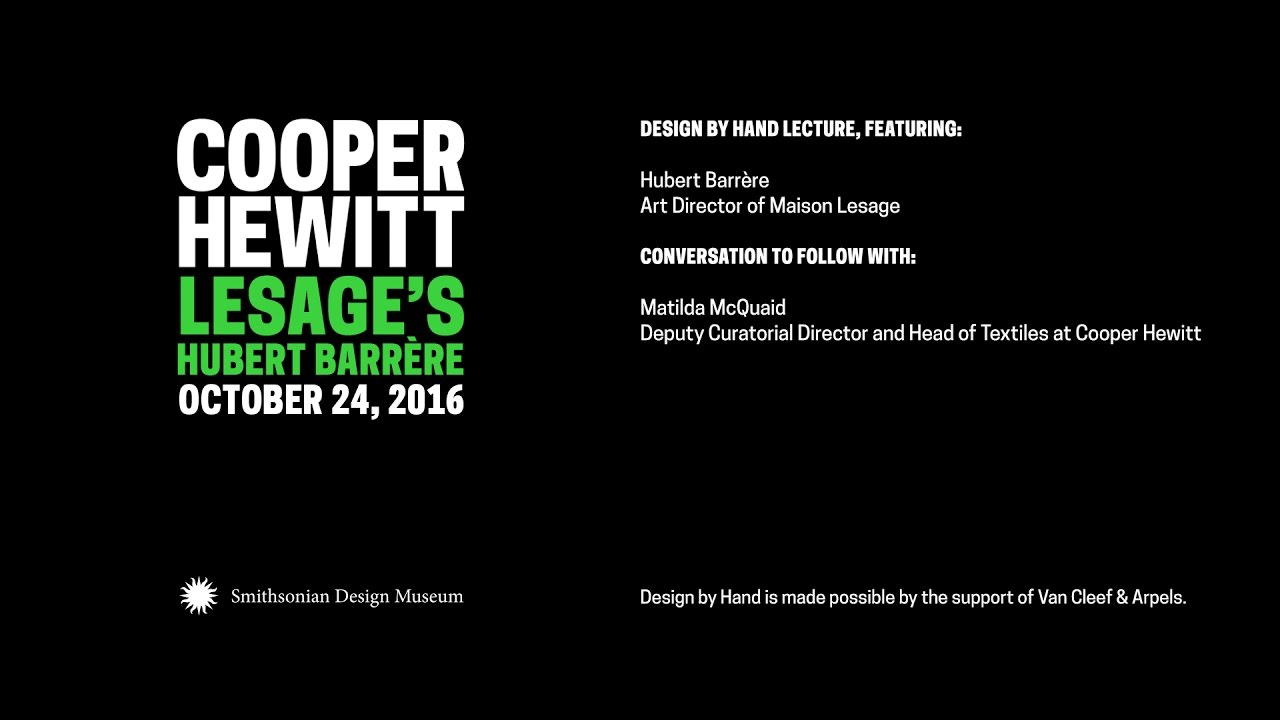 Lecture by Hubert Barrère, Art Director of Maison Lesage, the venerable French embroidery company. Discussion follows with Matilda McQuaid, Deputy Curatorial Director and Head of Textiles. For nearly a century, Maison Lesage has created extraordinary embroidered designs for Elsa Schiaparelli, Pierre Balmain, Christian Dior, and many other revered designers. In 2002, Chanel acquired Maison Lesage to ensure that the treasured ...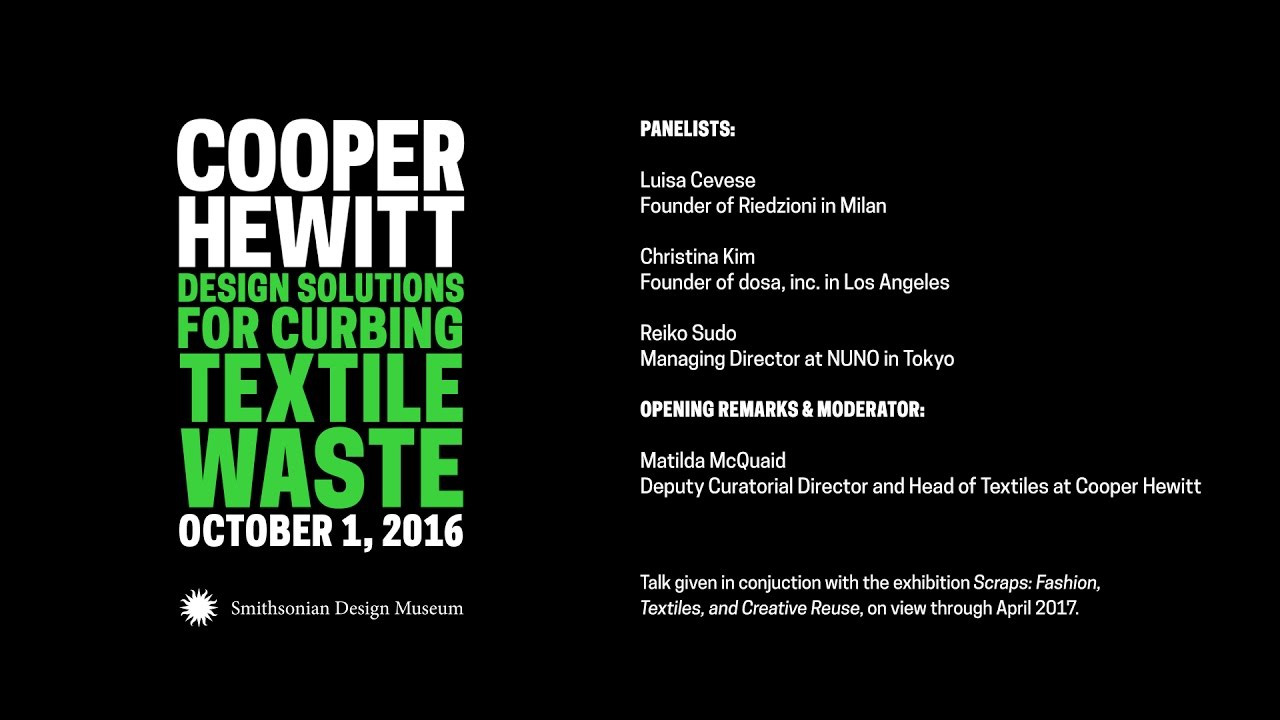 This panel discussion is given in conjunction with the exhibition Scraps: Fashion, Textiles, and Creative Reuse, which presents three designers' approaches to the shockingly high human and environmental costs of textile and apparel production. Featuring the designers Christina Kim, founder of Los Angeles–based fashion brand dosa; Reiko Sudo, director of Tokyo textile design firm Nuno; and Luisa Cevese, founder of ...