Explore our library of videos, including interviews with designers, public programs, and stories from behind-the-scenes. see more videos from our exhibitions on our Collections Page.
Wed. May 31, 2017

Wed. May 24, 2017

Mon. May 15, 2017

Tue. May 9, 2017

Marguerita Mergentime designed vibrant printed fabrics that enlivened 1930s American households with color, humor, and entertainment. A member of the influential American Union of Decorative Artists and Craftsmen, Mergentime worked alongside designers Donald Deskey, Russel Wright, and architect Frederick Kiesler. In the recently published Marguerita Mergentime: American Textiles, Modern Ideas, Virginia Bayer, granddaughter of Mergentime, Linda Florio, graphic designer, and Donna Ghelerter, textile ...
Wed. May 3, 2017

Wed. April 19, 2017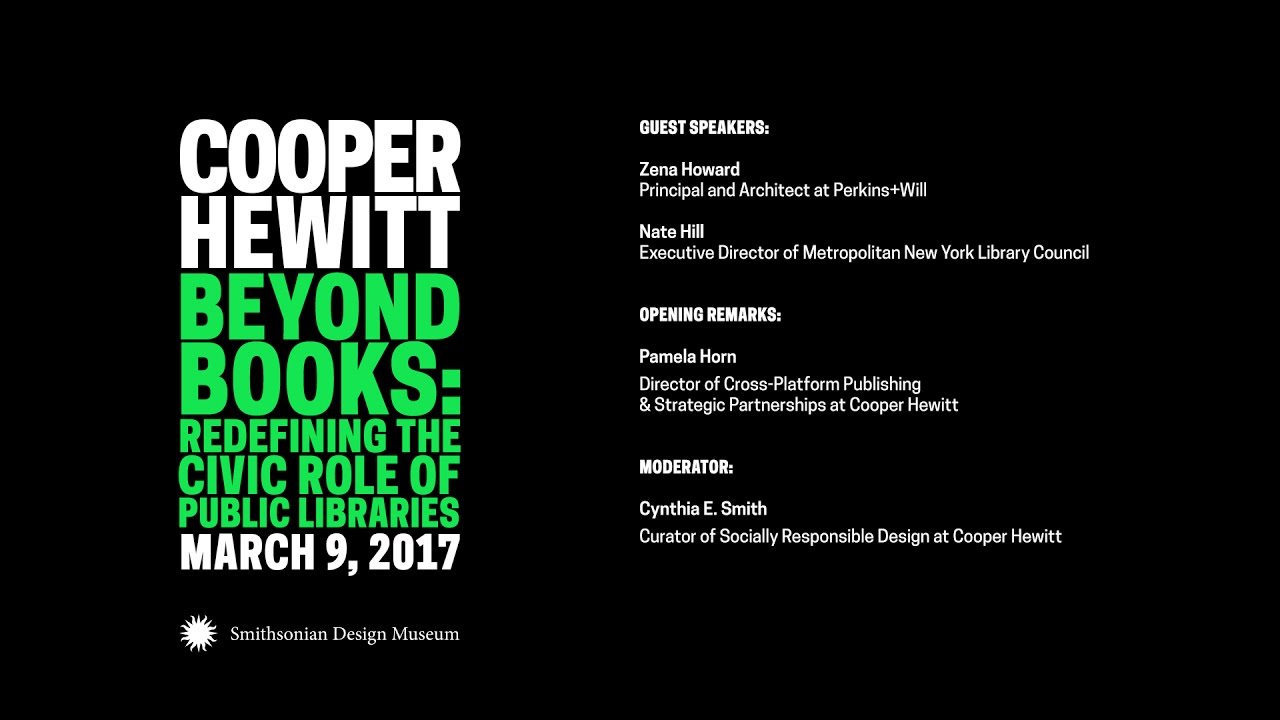 U.S. public libraries are redefining and expanding their roles in civic life to ensure community access to the vital information and tools needed to learn, create, and improve lives. Join us for a conversation on public libraries as hubs for civic engagement, with a focus on the innovative neighborhood libraries featured in the exhibition By the People: Designing a Better ...