Give Me a Sign: The Language of Symbols
ON VIEW THROUGH SEPTEMBER 2, 2024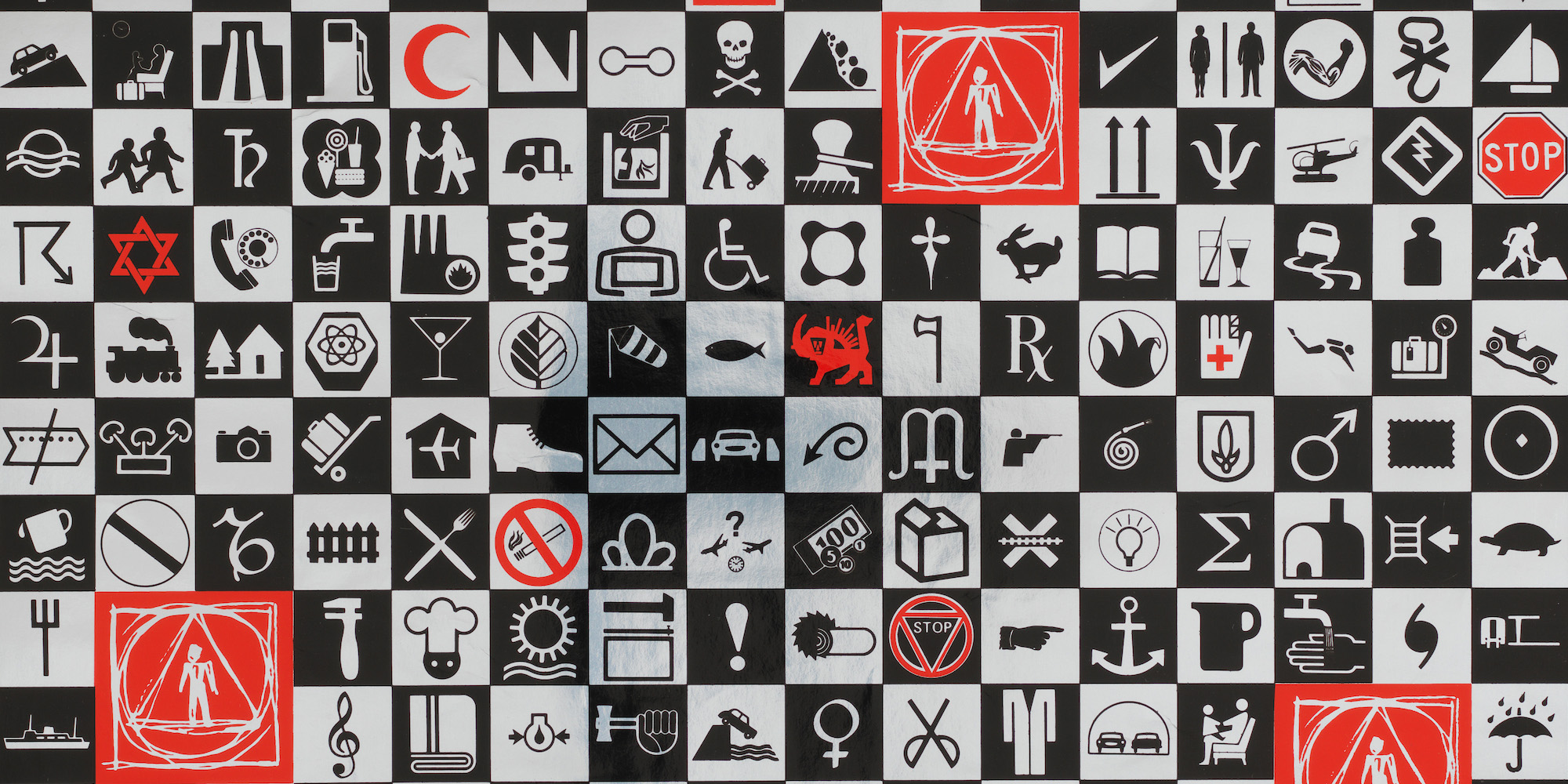 Give Me a Sign demonstrates how symbol design is a dynamic and collaborative effort through which individuals and communities have created, adopted, and redesigned symbols over time. Visitors are invited to discover the history behind many symbols and participate in creative activities in-gallery and online to co-create a Symbol Sourcebook of 2024.
DESIGNING PEACE
ON VIEW THROUGH august 6, 2023
Designing Peace explores the unique role design can play in pursuing peace. The exhibition features design projects from around the world that look at ways to create and sustain more durable peaceful interactions—from creative confrontations that challenge existing structures to designs that demand embracing justice and truth in a search for reconciliation.
Learn more about Designing Peace →
Immersion Room
ongoing
Cooper Hewitt's extraordinary collection of wallcoverings is featured in the Immersion Room. Visitors are invited to select digital images of wallpapers or sketch their own design and then project them onto the walls at full scale to see their impact.
Learn more about the Immersion Room →
Exhibition supporters
Designing Peace is made possible with lead support from
Major support is provided by Lisa Roberts and David Seltzer. Generous support is also provided by the Lily Auchincloss Foundation, Helen and Edward Hintz, and the Barbara and Morton Mandel Design Gallery Endowment Fund. Additional support is provided by Agnes Gund, the Consulate General of the Netherlands in New York as part of the Dutch Culture USA program, the Cooper Hewitt Master's Program Fund, the Netherland-America Foundation, the Norwegian Consulate General, and the New York State Council on the Arts with the support of the Office of the Governor and the New York State Legislature.
In-kind support is provided by Tretford Americas and Consolidated Flooring.
Give Me a Sign: The Language of Symbols is made possible with generous support from the Marks Family Foundation Endowment Fund.
The Immersion Room is made possible by major support from Amita and Purnendu Chatterjee.
Digital Experience supported by Bloomberg Philanthropies.