Explore our library of videos, including interviews with designers, public programs, and stories from behind-the-scenes. see more videos from our exhibitions on our Collections Page.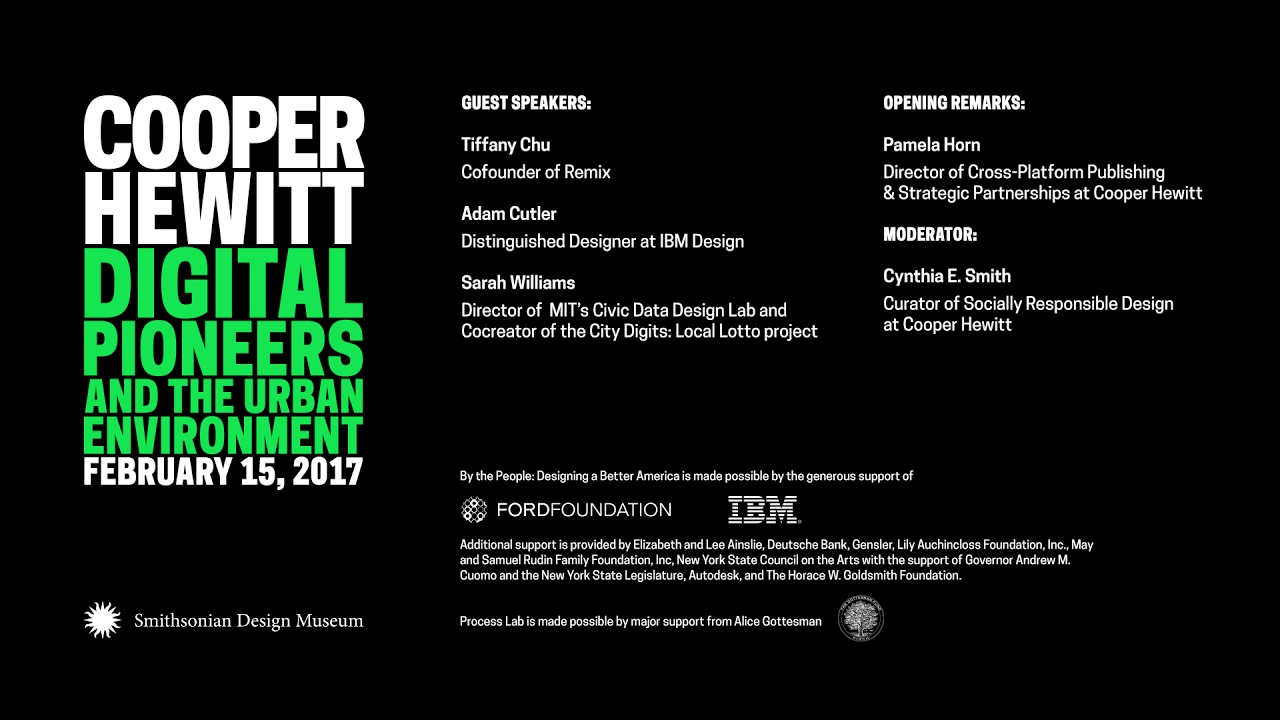 Across the United States, designers are using cognitive computing and data analysis to help American cities meet the needs of their diverse populations. Tiffany Chu, Code for America fellow and cofounder of the public transport data initiative Remix; Adam Cutler, distinguished designer at IBM Design; and Sarah Williams, director of MIT's Civic Data Design Lab and cocreator of the City ...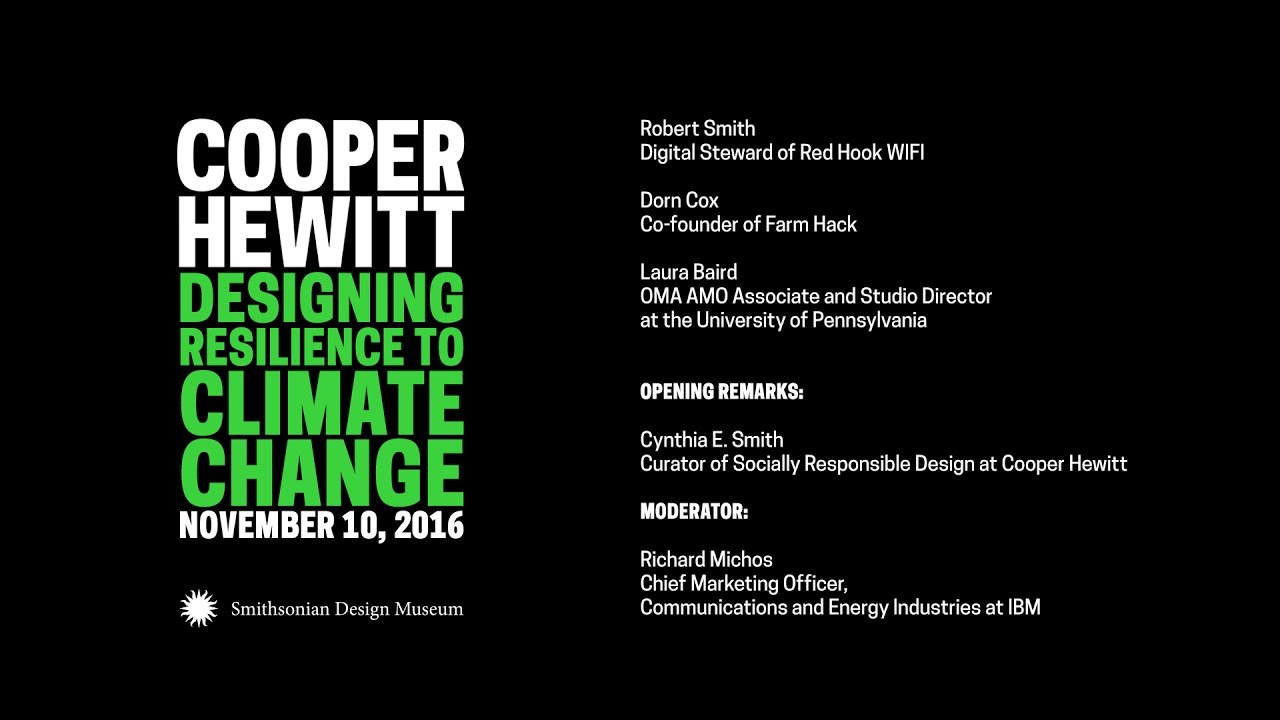 In conjunction with the exhibition By the People: Designing a Better America, a Design Talk on the next generation tools of resilience and the design required to meet social, economic, and climate change challenges. Robert Smith from Brooklyn's Red Hook WIFI initiative shares how their mesh network helped the neighborhood recover from Superstorm Sandy. Dorn Cox, cofounder of Farm Hack, ...