Watch hundreds of videos on the design process and interviews with designers.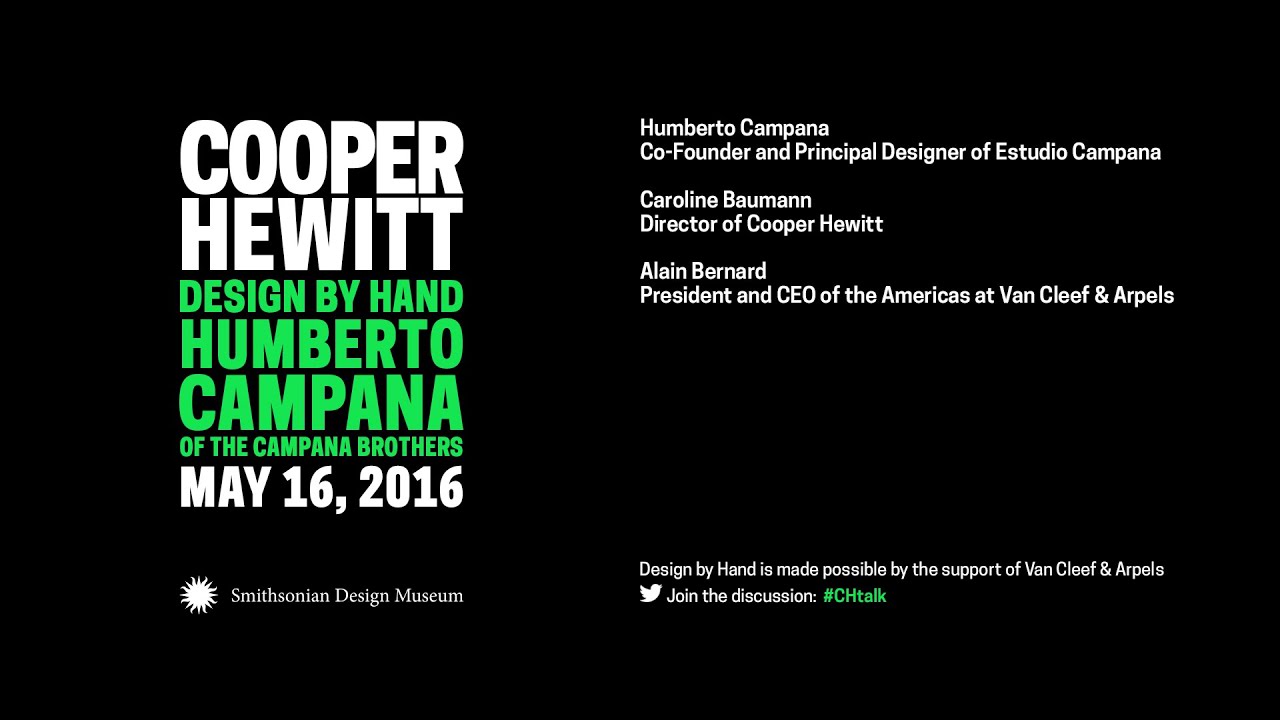 Humberto Campana discusses Estudio Campana's work in conversation with Caroline Baumann, Director of Cooper Hewitt. Estudio Campana, founded in 1983 by Humberto and Fernando Campana, is renowned for its use of every day or discarded objects to create expressive new forms. The São Paulo-based design firm has explored a wide range of disciplines, from architecture and landscape design to fashion ...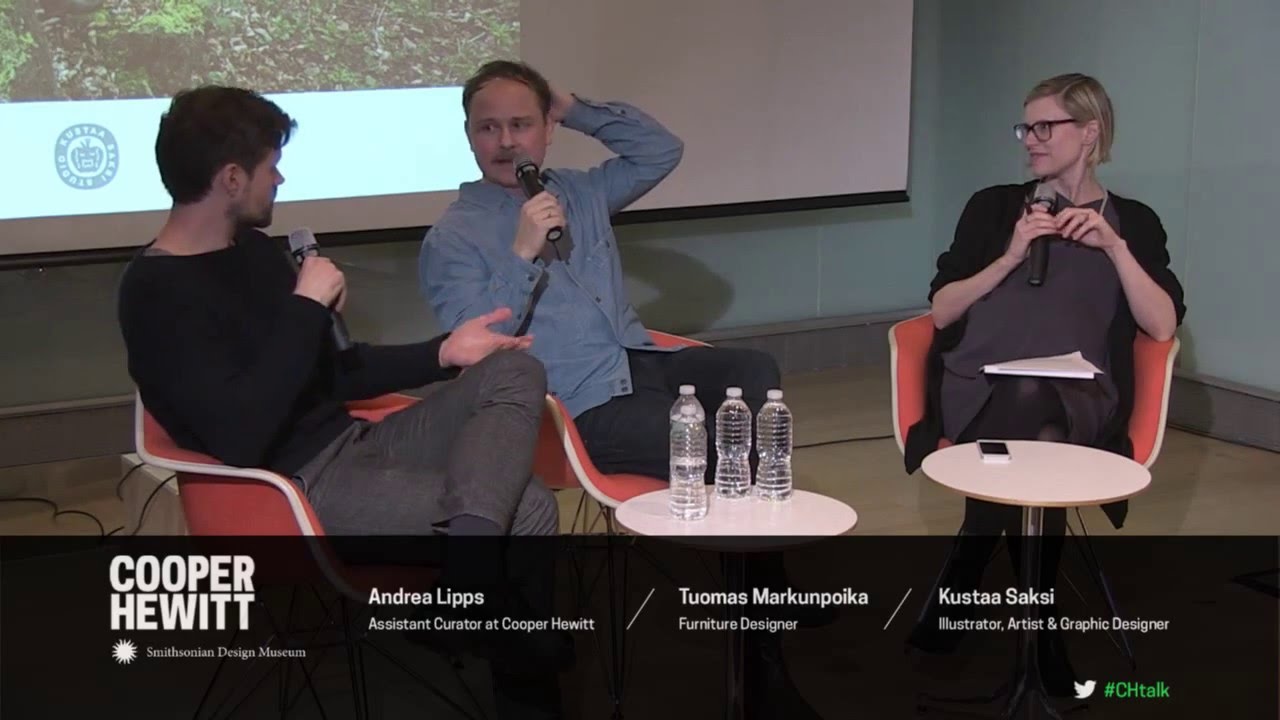 Two breakthrough Finnish designers from Beauty—Cooper Hewitt Design Triennial discuss their explorations of design, memory, and making with Triennial curator Andrea Lipps. Tuomas Markunpoika made his piece Engineering Temporality to honor his grandmother, who suffered from Alzheimer's disease. He welded steel rings over a traditional wooden cabinet and then burned away the wood, leaving behind a lacy shell of blackened ...