Watch hundreds of videos on the design process and interviews with designers.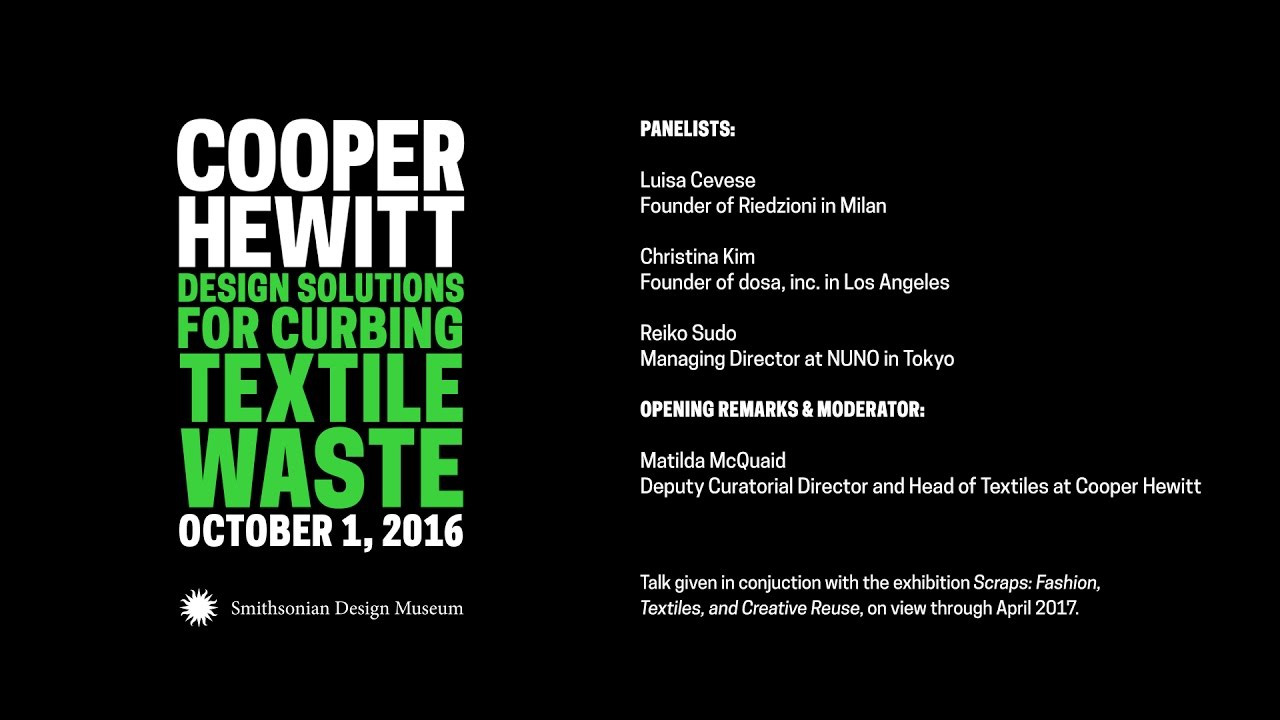 This panel discussion is given in conjunction with the exhibition Scraps: Fashion, Textiles, and Creative Reuse, which presents three designers' approaches to the shockingly high human and environmental costs of textile and apparel production. Featuring the designers Christina Kim, founder of Los Angeles–based fashion brand dosa; Reiko Sudo, director of Tokyo textile design firm Nuno; and Luisa Cevese, founder of ...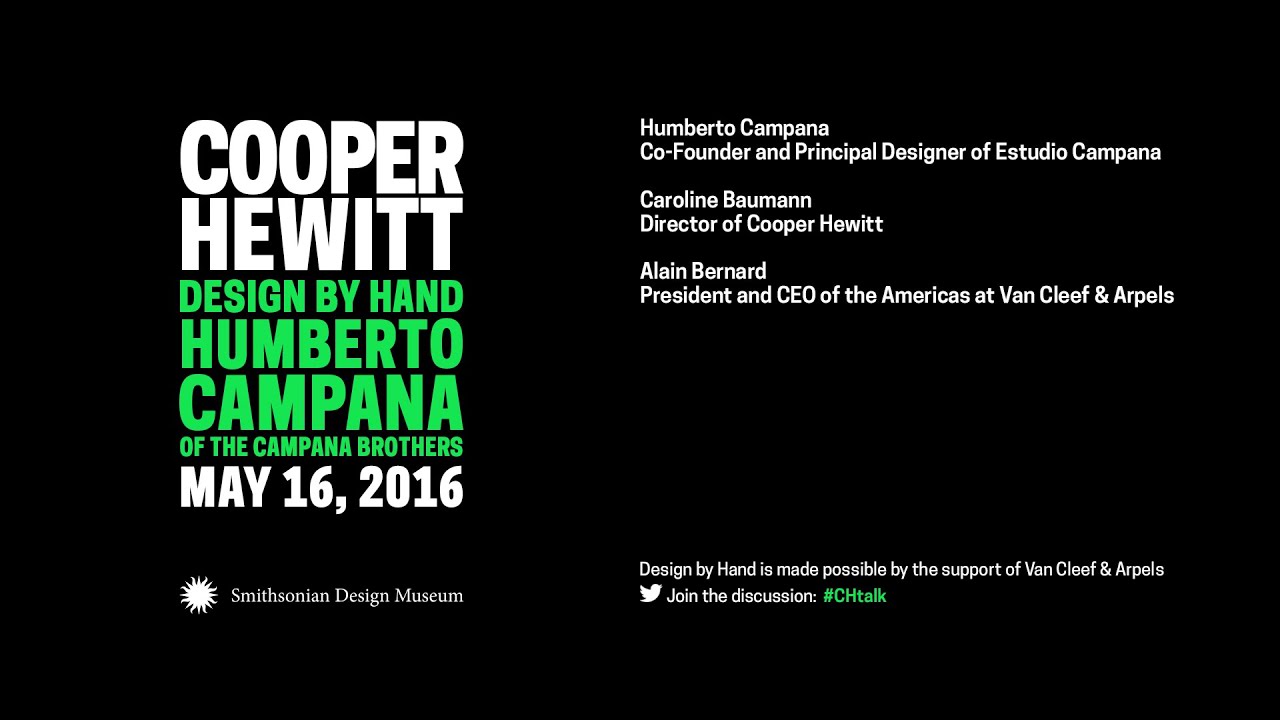 Humberto Campana discusses Estudio Campana's work in conversation with Caroline Baumann, Director of Cooper Hewitt. Estudio Campana, founded in 1983 by Humberto and Fernando Campana, is renowned for its use of every day or discarded objects to create expressive new forms. The São Paulo-based design firm has explored a wide range of disciplines, from architecture and landscape design to fashion ...