Interviews with designers, public programs, and stories from behind-the-scenes.
Visit our Collection site for exhibition videos.
Wed. May 3, 2017

Wed. April 19, 2017

Delve into The Jazz Age: American Style in the 1920s with Cooper Hewitt curators Sarah D. Coffin and Emily M. Orr, and Stephen Harrison, curator of decorative art and design from the Cleveland Museum of Art. Discover how Americans adopted and created multiple styles in the 1920s for new fashions, architecture, and decor, and learn how the exhibition has prompted ...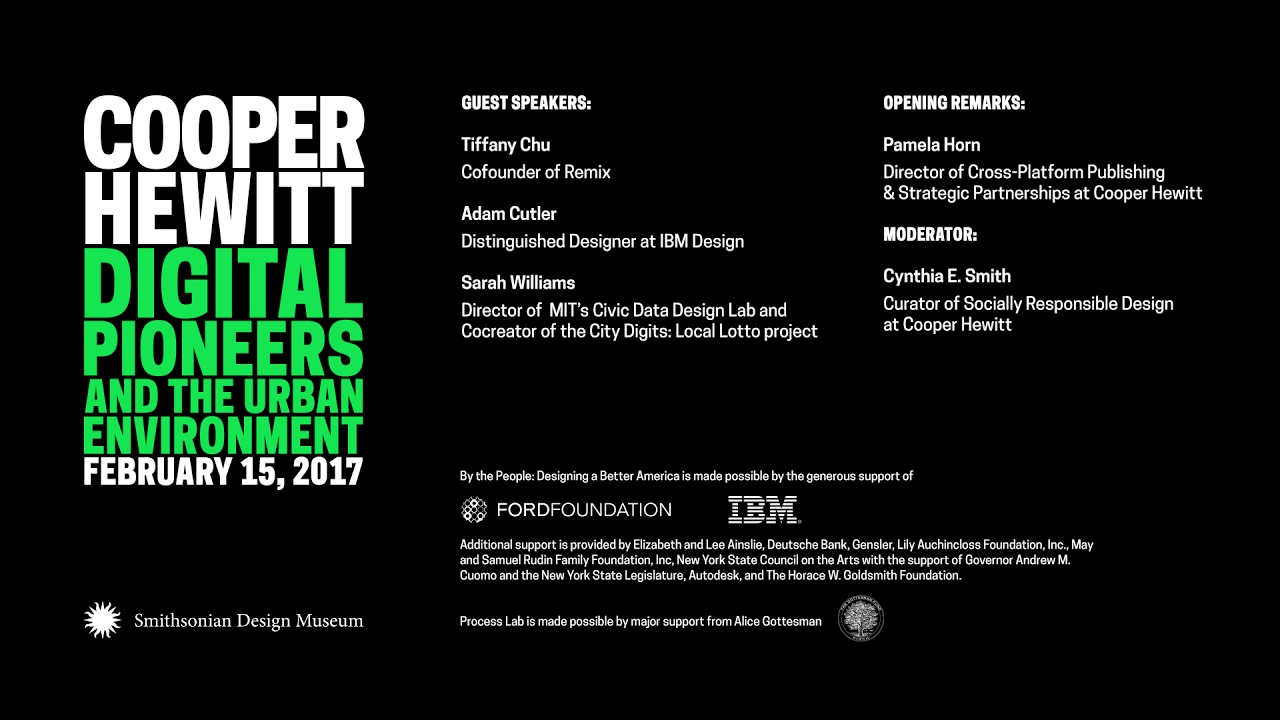 Across the United States, designers are using cognitive computing and data analysis to help American cities meet the needs of their diverse populations. Tiffany Chu, Code for America fellow and cofounder of the public transport data initiative Remix; Adam Cutler, distinguished designer at IBM Design; and Sarah Williams, director of MIT's Civic Data Design Lab and cocreator of the City ...