Interviews with designers, public programs, and stories from behind-the-scenes.
Visit our Collection site for exhibition videos.
Sat. September 23, 2017

Fri. November 17, 2017

Fri. November 17, 2017

Fri. November 17, 2017

Explore the world of contemporary jewelry design with esteemed scholars and renowned jewelers during this day-long symposium highlighting the exhibition Jewelry of Ideas: Gifts from The Susan Grant Lewin Collection. The exhibition features more than 150 objects by over 100 modern and contemporary jewelry designers and makers from 18 countries, from the late 1940s to the present. Lewin, a preeminent ...
Mon. November 13, 2017

Wed. November 1, 2017

Thu. October 19, 2017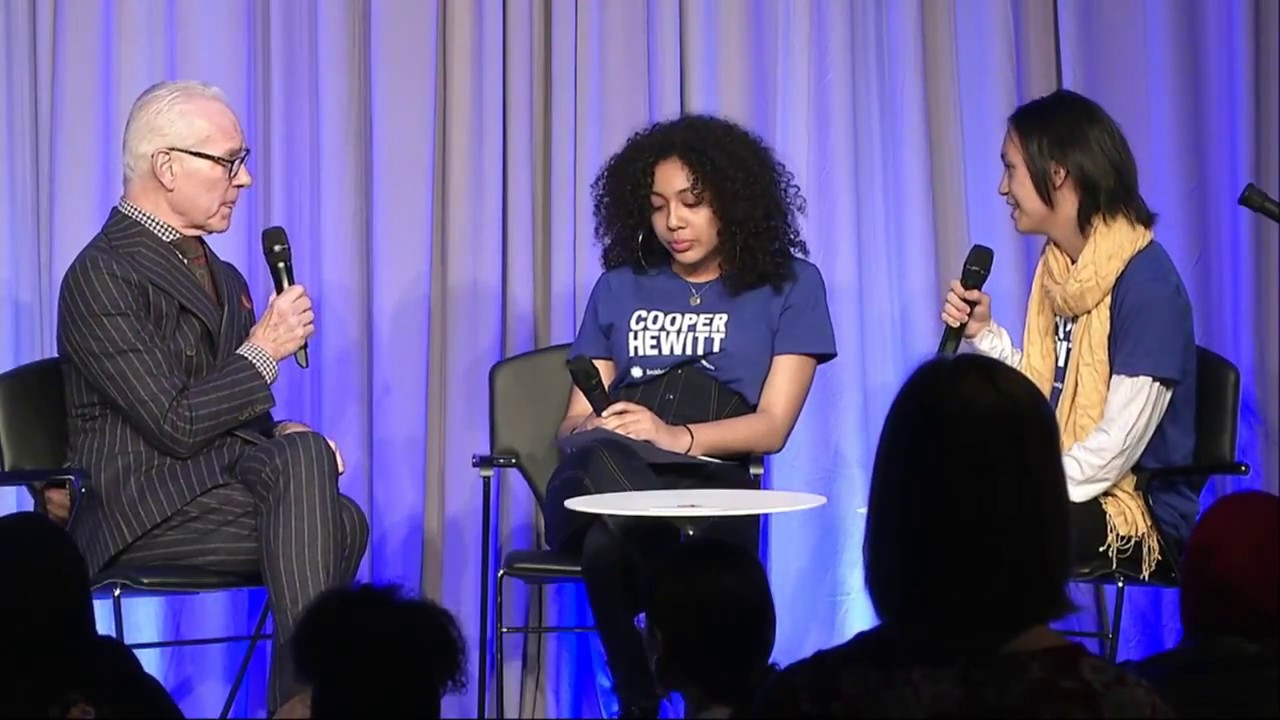 Tue. October 17, 2017

Join Cooper Hewitt for the Teen Design Event of the Year! Cooper Hewitt, Smithsonian Design Museum is hosting its 12th annual Teen Design Fair, where teens talk with top designers working in the fields of fashion, product design, architecture, graphic design, and more! The winners of the 2017 National Design Awards and designers from leading companies will be available to ...