Interviews with designers, public programs, and stories from behind-the-scenes.
Visit our Collection site for exhibition videos.
Thu. October 19, 2017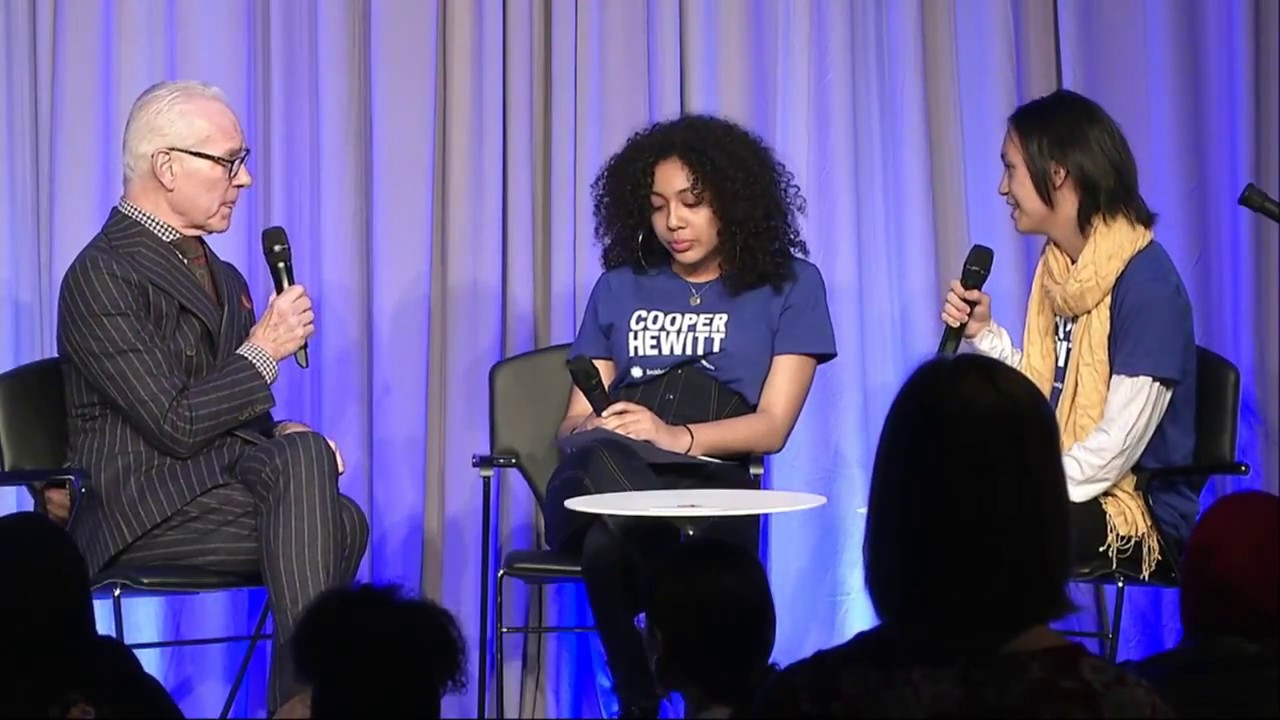 Tue. October 17, 2017

Thu. October 12, 2017

A conversation with musician and four-time Grammy Award–winner Esperanza Spalding, and Caitlin Condell, Associate Curator and Head of Drawings, Prints & Graphic Design at Cooper Hewitt. Spalding is guest curator of the exhibition Esperanza Spalding Selects, which features nearly 50 objects from the museum's permanent collection, including drawings, prints, textiles, jewelry and product design grouped around themes related to evolution ...
Mon. September 18, 2017

Wed. May 31, 2017

Wed. May 24, 2017

Tue. May 9, 2017

Marguerita Mergentime designed vibrant printed fabrics that enlivened 1930s American households with color, humor, and entertainment. A member of the influential American Union of Decorative Artists and Craftsmen, Mergentime worked alongside designers Donald Deskey, Russel Wright, and architect Frederick Kiesler. In the recently published Marguerita Mergentime: American Textiles, Modern Ideas, Virginia Bayer, granddaughter of Mergentime, Linda Florio, graphic designer, and Donna Ghelerter, textile ...