Kantha is the practice of reinventing worn cotton fabric into household textiles in India and Bangladesh.
What defines pre-consumer textile waste?
The fashion and textile industry is an intricate business. Do you know how it works?
Textile expert Stephen Szczepanek, owner of the textile gallery Sri, shares his knowledge about the remarkable recycling practices that were deeply embedded in Japanese folk culture.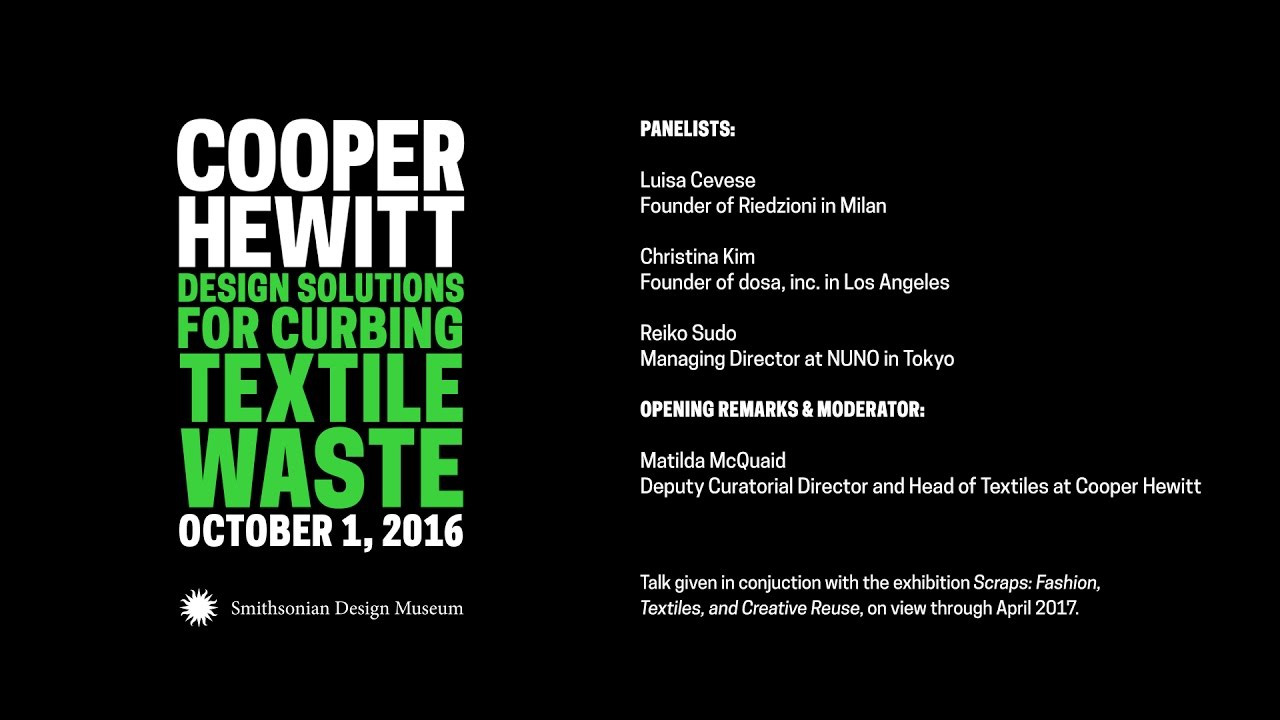 Panel discussion presenting three Scraps designers' approaches to the shockingly high human and environmental costs of textile and apparel production.
From the archives, a past collaboration of design firm Nendo and designer Issey Miyake.
Designer Suzanne Tick turns trash into textile treasures.
Japanese resourcefulness embodied in a nineteenth-century cloak.
A wall paper made of recycled newspaper and nylon.