Give Me a Sign: The Language of Symbols
On View May 13, 2023 through September 2, 2024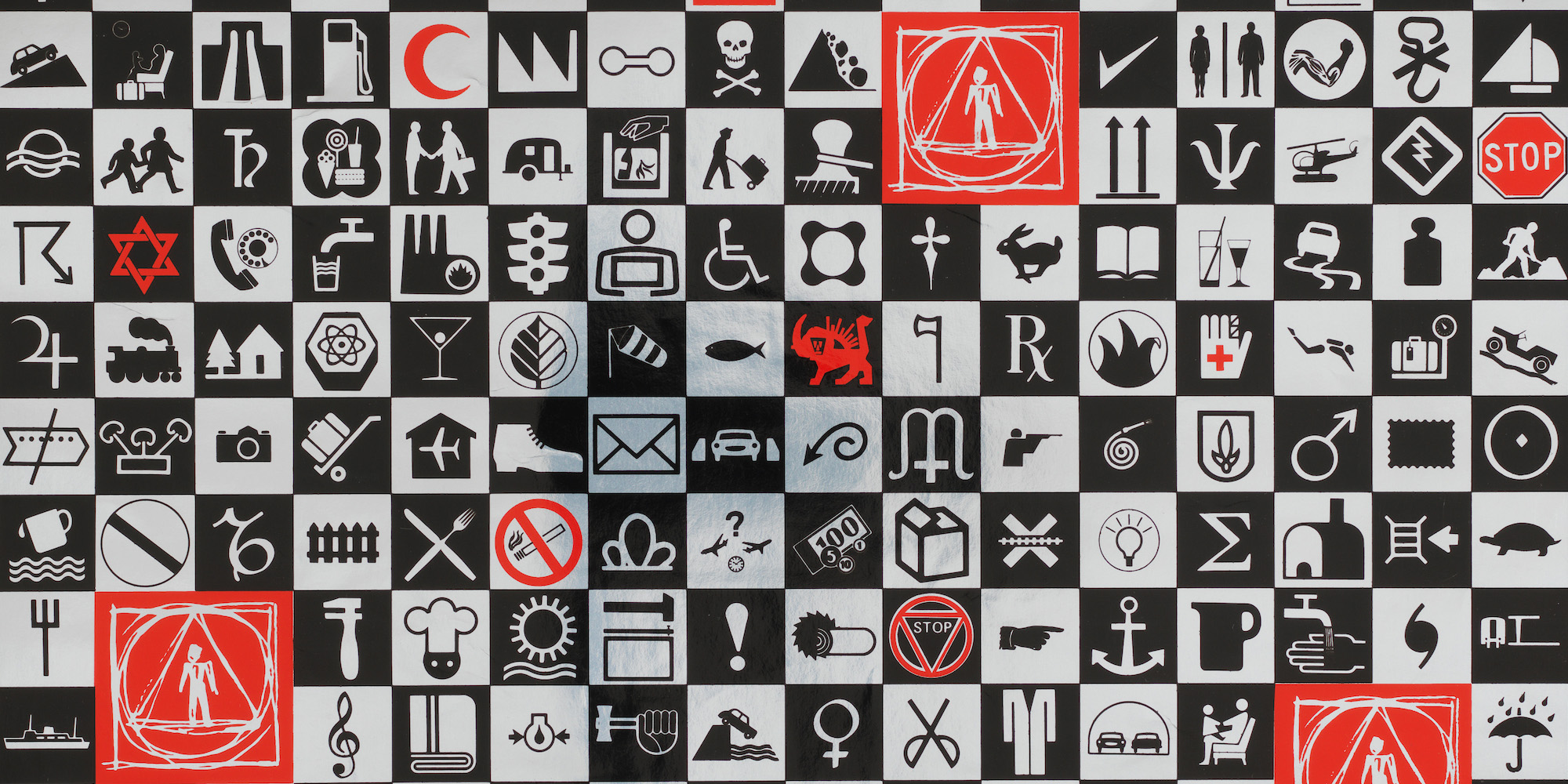 From the STOP sign to the laugh-cry emoji, symbols play a critical and ubiquitous role in everyday life. As communication tools designed to break language barriers, symbols instruct, protect, entertain, connect, and communicate beliefs. This exhibition demonstrates how symbol design is a dynamic and collaborative effort through which individuals and communities have created, adopted, and redesigned symbols over time. Marking the 50th anniversary of Henry Dreyfuss' Symbol Sourcebook: An Authoritative Guide to International Graphic Symbols, this exhibition will feature never-before-seen material from Cooper Hewitt's Henry Dreyfuss Archive. Visitors will be invited to discover the history behind many symbols and participate in creative activities in-gallery and online to co-create a Symbol Sourcebook of 2024.
Give Me a Sign: The Language of Symbols is made possible with generous support from the Marks Family Foundation Endowment Fund.
A DARK, A LIGHT, A BRIGHT: THE DESIGNS OF DOROTHY LIEBES
On View July 7, 2023 through February 4, 2024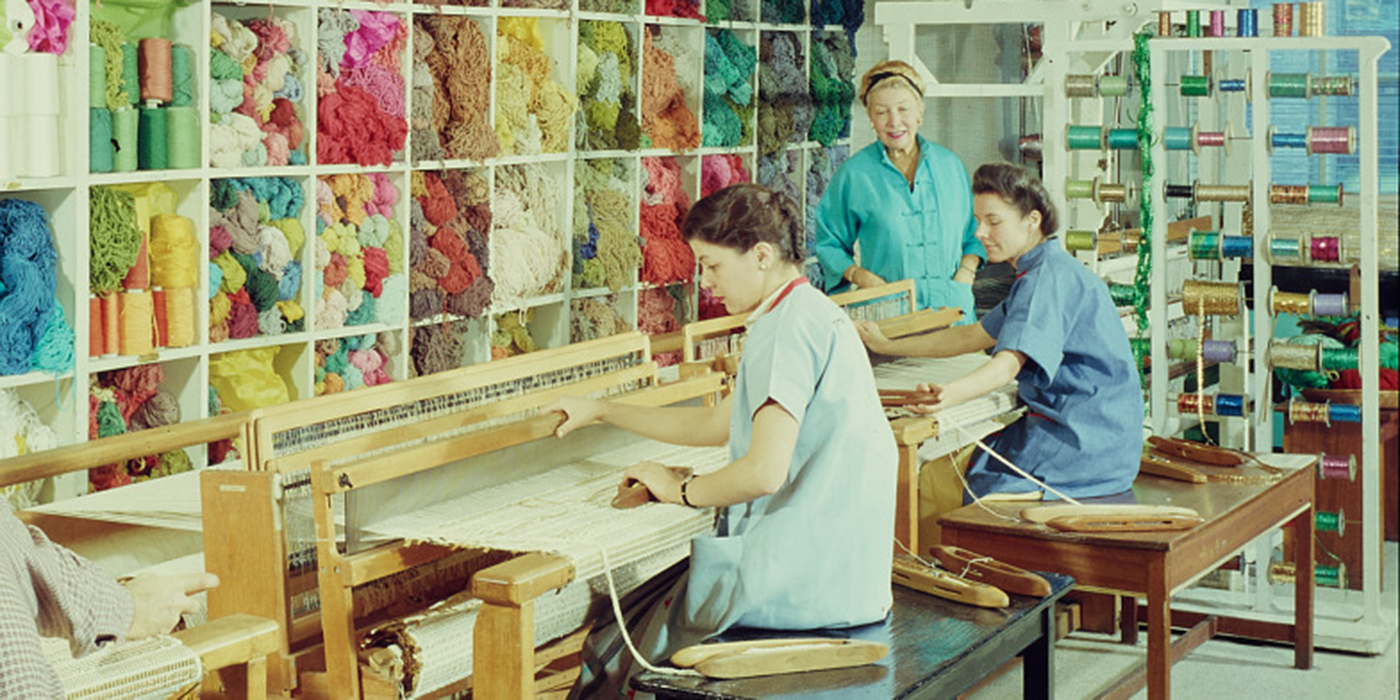 Designer and weaver Dorothy Liebes (1897–1972), who introduced handcraft and brilliant color to the modern interior, was among the most influential designers of the 20th century. The "Liebes Look"—which combined vivid color, lush texture, and often a glint of metallic—became inextricably linked with the American modern aesthetic. Liebes collaborated with the most prominent architects and designers of the mid-20th century, shaping American tastes in areas from interiors to transportation and industrial design, fashion, and film, and worked with dozens of U.S. firms to make her fabrics available at affordable prices. Despite widespread recognition during her lifetime, the details of her long and productive career are largely unknown. This exhibition will establish for the first time the full scope of her contributions as a designer, collaborator, mentor, public figure, and tireless promoter of American modernism.
A Dark, A Light, A Bright: The Designs of Dorothy Liebes is made possible with major support from The Coby Foundation, The Decorative Arts Trust, the Smithsonian American Women's History Initiative, and the Terra Foundation for American Art.
Generous support is provided by the Lily Auchincloss Foundation.
This project received Federal support from the Smithsonian Collections Care and Preservation Fund, administered by the National Collections Program and the Smithsonian Collections Advisory Committee. Support is also provided by Elizabeth Whelan, The Josef and Anni Albers Foundation, the Lenore G. Tawney Foundation, Mergentime Family Archive, and the Samuel H. Kress Foundation, administered by the Foundation for Advancement in Conservation.
Featured Image: Line drawing of the Carnegie Mansion