Designer Claudy Jongstra presents the in-depth knowledge of experimenting and working with products from the land.
Béatrice Quette looks at the design objects and art that fueled the West's enthusiasm for Japan.
The Morse Historic Design Lecture | Ilonka Karasz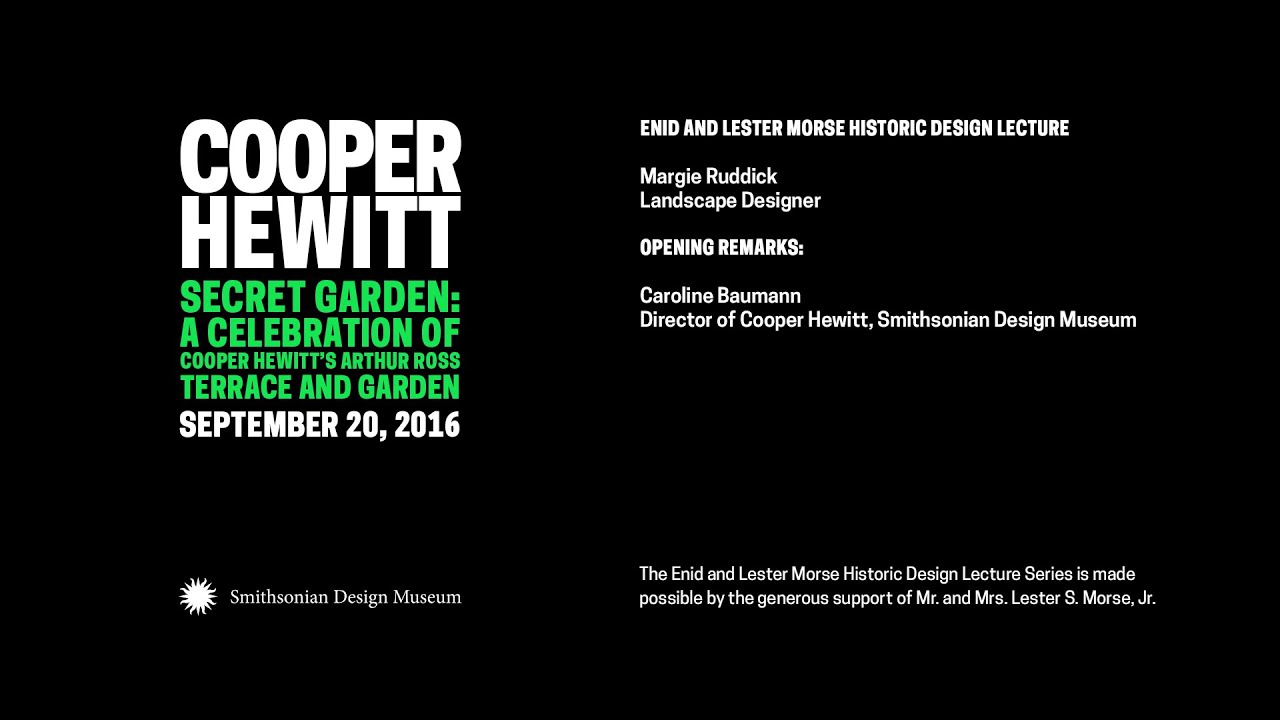 In 1901, Andrew Carnegie commissioned an innovative garden to complement his new home just off of Central Park. This idyllic space is now open to the public after its renovation designed by Walter Hood, principal of Hood Studio and winner of the 2009 National Design Award. Margie Ruddick, 2013 National Design Award winner, discusses how...