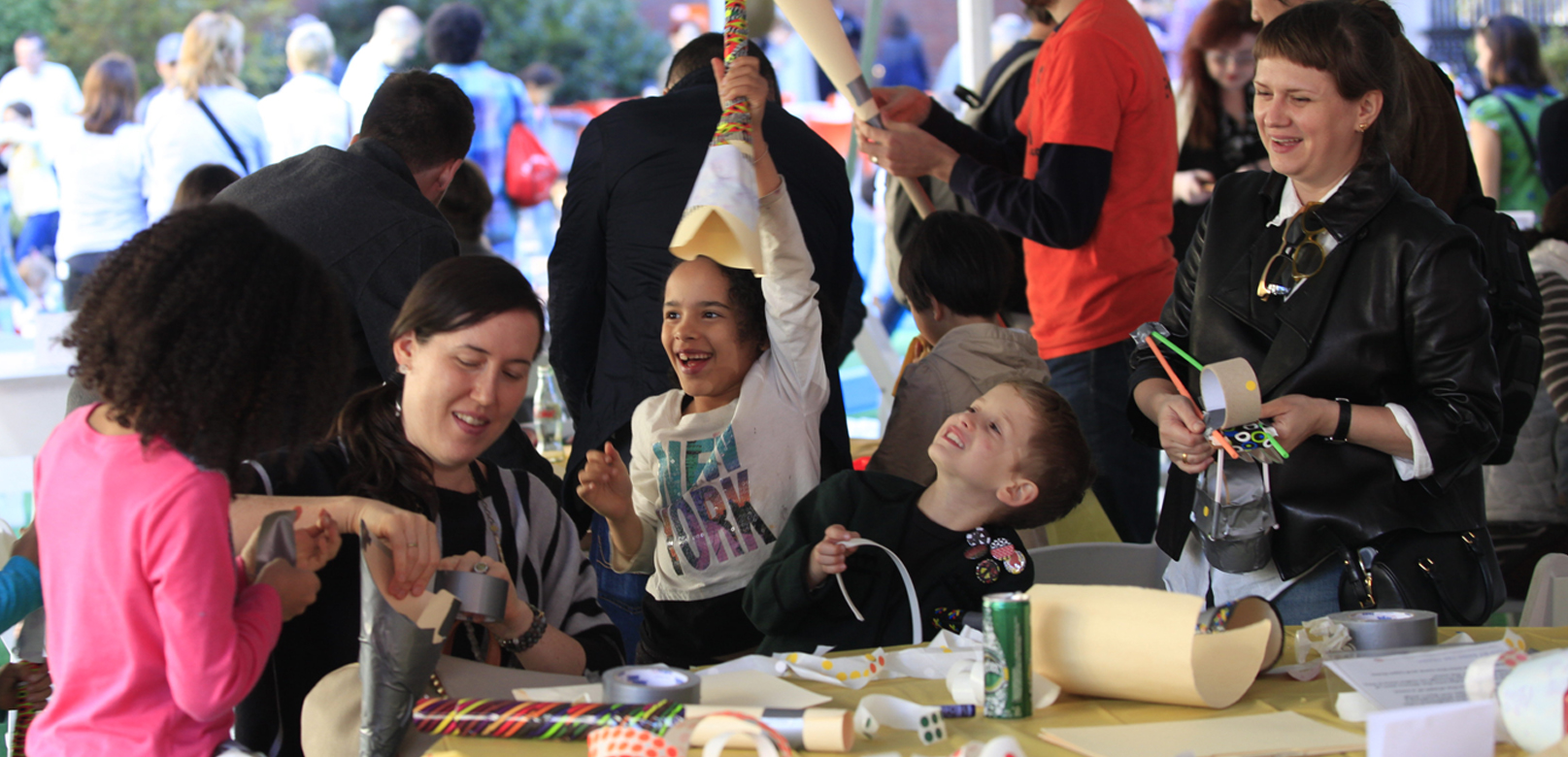 Education at Cooper Hewitt
Cooper Hewitt provides an annual audience of over 20,000 K-12 students, educators, families and adults with innovative educational experiences. We enhance the public's understanding of design and design thinking by creatively engaging them in the design process.
FAMILY PROGRAMS
Design Kids and Family Days introduce NYC children ages 5-12 and their caregivers to a range of design activities, including gallery explorations and design workshops.
K-12 EDUCATION PROGRAMS
Design Field Trip
is a 90-minute program which includes an interactive exhibition tour and hands-on workshop. Students will explore objects and participate in a design-focused workshop. All materials and resources are provided. The teacher-selected program offering will be the focus of your Design Field Trip.
DesignPrep
offers free in-depth design education programs to over 600 NYC high school students annually, introducing them to college and career opportunities in design, including paid professional internships for top-level students.
Professional development workshops
offer K-12 educators strategies and techniques in using design thinking in the classroom.